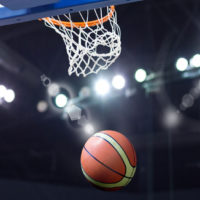 The Celtics Jaylen Brown scored 27 points and Jayson Tatum added 26, helping Boston defeat the Warriors with a 116-100 win, and giving them a 2-1 lead in the NBA Finals. Marcus Smart added 24 points and Al Horford added 11 points, eight rebounds and six assists to bring the Celtics to victory.
The Warriors Steph Curry scored an impressive 31 points, despite the loss. Curry has 94 points in three games, but an ankle injury suffered late in the fourth quarter may affect his availability for Game 4.
Game 4 between the Warriors and Celtics will take place this Friday, June 10th at 9 p.m. ET at TD Garden in Boston.
Editorial credit: Melinda Nagy / Shutterstock.com