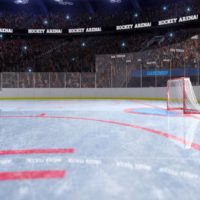 Colorado took a 3-1 series lead over Tampa Bay in the Stanley Cup Final, with the Avalanche defeating the Lighting in OT with a 3-2 win in Game 4. The Colorado Avalanche are now just one win away from their third Stanley Cup in franchise history.
Nazem Kadri, who had been out with a thumb injury since Game 3 of the Western Conference Final after taking a hit from Evander Kane of the Edmonton Oilers, made his return Wednesday night and scored the winning goal in overtime.
Game 5 is set for Friday night at Ball Arena in Denver.
Editorial credit: Oleksii Sidorov / Shutterstock.com