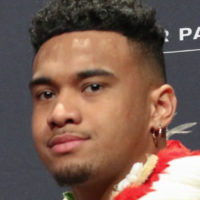 Miami Dolphins head coach Mike McDaniel announced on Monday that quarterback Tua Tagovailoa has returned to the NFL's concussion protocol, and his status for Sunday's game vs. the Patriots is up in the air. Tagovailoa played the entire game vs. the Packers on Sunday but, according to McDaniel, reported concussion symptoms to the team on Monday. Tagovailoa appeared to bang his head on the ground when he was tackled in the second quarter against the Packers, but he never left the game and was not evaluated for a concussion. McDaniel said: "As far as the game was concerned, no one recognized anything with regard to any sort of hit. I can't really tell you exactly what it was."
The concussion protocol is enacted whenever a player reports concussion-related symptoms, even if he isn't certain to have a concussion. There is no set timetable for exiting the protocol, so Tagovailoa could potentially play in Sunday's game at New England if he advances through the NFL's five-step process, and is cleared. If Tagovailoa can't play, the Dolphins will start Teddy Bridgewater vs. New England.
This is the second time this season Tagovailoa has entered concussion protocol. Previously, Tagovailoa suffered a concussion in a game vs. Cincinnati, just days after taking a hard hit in a game vs. the Bills. The incident led to an NFLPA investigation over the team's handling of Tagovailoa, with the NFL tweaking its concussion protocol rules as a result.
Editorial credit: Debby Wong / Shutterstock.com