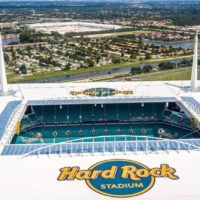 The Miami Dolphins defeated the New York Jets on Sunday to secure the final playoff spot in the AFC.  Dolphins kicker Jason Sanders caressed a 50-yard field goal just inside the left upright to clinch the win with 18 seconds remaining in the 11-6 victory at Hard Rock Stadium in Miami Gardens, FL.  Dolphins coach Mike McDaniel said: "It feels tremendous …The goal wasn't just to get to the playoffs, but understanding [everything] involved. … It's very fulfilling for the way it happened."
Dolphins rookie quarterback Skylar Thompson told reporters: "The game today was the definition of just fighting. It wasn't always pretty, but we did what we had to do to win. That's all that matters."  Thompson completed 20 of 31 passes for 152 yards, while Jets veteran Joe Flacco completed 18 of 33 passes for 149 yards.  The Dolphins defense also held the Jets to just 1.9 yards per rush.
The Dolphins will open the postseason next weekend with a game against the No. 2 seed Buffalo Bills, who defeated the New England Patriots on Sunday. The NFL playoffs will start Saturday and run through Feb. 12.
Editorial credit: Paparacy / Shutterstock.com