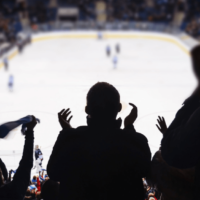 * Game 5 of the NHL Eastern Conference playoff game saw the NY Islanders avoid elimination, beating the Carolina Hurricanes 3-2 to cut down Carolina's series lead to 3-2. The Islanders trailed 3-1 in the best-of-seven series, but held off elimination by scoring the game's first two goals. Brock Nelson scored, and the Islanders added two goals following turnovers to beat the Hurricanes to extend their first-round playoff series.
Game 6 between the Islanders and Hurricanes will take place at UBS Arena on Friday.
* In the NHL Western Conference playoffs on Tuesday, the Edmonton Oilers beat the Los Angeles Kings 6-3, bringing them to lead the series 3-2. The Oilers dominated, with Edmonton forward Nick Bjugstad leading the team with two goals, and Leon Draisaitl scoring his sixth goal of the playoffs. Evander Kane, Brett Kulak and Zach Hyman also added goals for the Oilers.
Game 6 between the Kings and Oilers is set for Saturday in Los Angeles.
Meanwhile the Dallas Stars shutout the Minnesota Wild with a 4-0 score in Game 5 on Tuesday, giving the Stars a 3-2 lead in their playoff series. Tyler Seguin and Jason Robertson each had a power-play goal and an assist, while Roope Hintz had three assists for the second straight game, and Jake Oettinger had 27 saves in his second career playoff shutout.
The Stars will attempt to take the first-round playoff series when they face the Wild for Game 6 on Friday night at Minnesota. If needed, Game 7 will take place Sunday in Dallas.
Editorial credit: kovop / Shutterstock.com