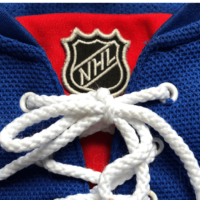 * The Florida Panthers defeated the Boston Bruins in overtime with a score of 4-3, to stave off elimination and force Game 6. Boston tied the game on a power-play goal by captain Patrice Bergeron early in the third after trailing 2-1 (Bergeron was making his series debut after being sidelined with an upper-body injury). The Panthers' Sam Reinhart put Florida back in the lead less than a minute later, but the Bruins' Taylor Hall scored to force overtime. The Panthers' Matthew Tkachuk scored the game winner 6:05 into OT.
The Bruins lead the series 3-2; Game 6 returns to Florida on Friday at 7:30 pm.
* The Seattle Kraken beat the Colorado Avalanche 3-2 in Game 5 of their series in Denver on Wednesday night. The Kraken's Tye Kartye scored in his NHL debut, while Seattle's Yanni Gourde and Morgan Geekie also scored, and Philipp Grubauer turned away 26 shots to give the Kraken a 3-2 series lead in their first playoff series in franchise history.
The Kraken head home to Climate Pledge Arena for Game 6 against Colorado on Friday night at 10:00 pm, in an attempt to eliminate the defending Stanley Cup champions.
Editorial credit: joreks / Shutterstock.com