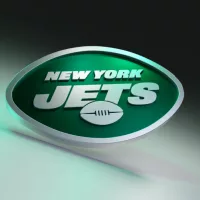 NFL Network Insider Ian Rapoport reported on Monday that the NY Jets will start veteran backup Tim Boyle in this Friday's game against the Miami Dolphins.
Jets head coach Robert Saleh confirmed Wilson's benching on Monday afternoon and told reporters that Wilson will now be No. 3 on the team's depth chart. Saleh told reporters on Monday: "Just give him an opportunity, different style of quarterback. It's really just an opportunity to see if he can do something with the offense." Veteran Trevor Siemian will back up Boyle, while Wilson will also be active on Friday.
Boyle replaced Wilson late in the third quarter of Sunday's loss to the Buffalo Bills, completing 7 of 14 passes for 33 yards and throwing an interception in the final minutes of the 32-6 defeat. Despite Wilson's less than stellar performance, Saleh still showed support for him: "Had things gone exactly they way we wanted them to? No. I don't look at it as a failure," Saleh told reporters on Monday. "I look it as a series of unfortunate events. But I stand strong in the belief that Zach's going to have a really good career in this league. He's got tremendous work ethic. He's gotten a lot better over the course of the last year. He definitely has the arm talent. He just turned 24, so he's got a positive outlook, and he just needs to continue to focus on his game and find ways to get better and continue to learn about fronts and coverages and how to play the game a little bit faster. I still believe he's going to have a good career."
The AFC East matchup between the Jets and Dolphins will be the first-ever "Black Friday" game on Prime Video.
Editorial credit: CryptoFX / Shutterstock.com