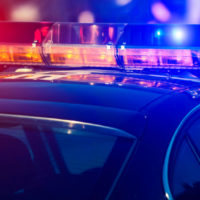 Police in Colorado are investigating Memphis Grizzlies star Ja Morant after he appeared to be brandishing a firearm while at a Glendale, Colo., nightclub, seen in an Instagram Live video that was posted Saturday morning, hours after scoring 27 points in the Grizzlies' 113-97 loss to the Nuggets on Friday night. Glendale police are reportedly investigating whether the 23-year-old Morant broke state gun laws — even though Colorado is an open-carry state, it is illegal to possess a firearm while under the influence of alcohol. People around Morant were seen drinking alcohol in the Instagram Live, but Morant himself was not was not.
The NBA also opened an investigation into Morant over the weekend, and the Grizzlies announced he is expected to miss at least two games, with no timeline set to return. Memphis coach Taylor Jenkins said that the team takes the incident "very seriously" and it is an "ongoing healing process."
Morant's agent Jim Tanner released a statement saying that Morant takes "full responsibility" for his actions in the Instagram video. The statement read: "I'm sorry to my family, teammates, coaches, fans, partners, the city of Memphis and the entire Grizzlies' organization for letting you down. I'm going to take some time away to get help and work on learning better methods of dealing with stress and my overall well-being."
Memphis (38–24) currently sits at No. 2 in the Western Conference, six games behind the No. 1 seed Nuggets (45–19). Memphis will next face the Lakers on Tuesday.
Editorial credit: Zsolt Biczo / Shutterstock.com