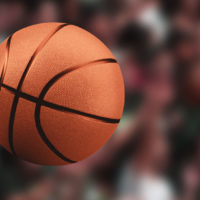 * The Denver Nuggets eliminated the Minnesota Timberwolves 112-109 in Game 5 of their first-round Western Conference playoff series on Tuesday night. Nikola Jokic finished with 28 points, 17 rebounds and a dozen assists, making just 8 of 29 shots, while Jamal Murray scored 35 points to help the Nuggets fend off the Timberwolves. Anthony Edwards led Minnesota with 29 points but missed a 3-point attempt at the buzzer that would have sent the game into overtime.
* Meanwhile the Phoenix Suns defeated the Los Angeles Clippers 136-130 at home Tuesday to win their first-round playoff series 4-1, and advance to the second round to face the Denver Nuggets. Devin Booker led with 47 points, adding eight rebounds and 10 assists. After leading by 20 with just over 11 minutes remaining, the Suns held off LA's fourth-quarter comeback.
The top-seeded Nuggets will face the Phoenix Suns series in the Western Conference semifinals on Saturday, April 29th in Denver.
* The Atlanta Hawks stayed alive and defeated the Boston Celtics in Game 5 of their Eastern Conference playoff series with a 119-117 win, forcing a Game 6. Trae Young had 38 points to help the Atlanta Hawks with a late comeback. John Collins added 22 points for Atlanta, who played without Dejounte Murray, who was suspended for one game for bumping official Gediminas Petraitis with his chest while walking off the court after the end of Game 4.
The victory in the first-round playoff series now stands with Boston leading 3-2 and sends the teams back to Atlanta for Game 6 on Thursday at 8:30 p.m.
Editorial credit: Black Morion / Shutterstock.com