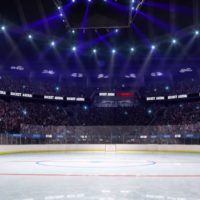 * The Florida Panthers beat the Toronto Maple Leafs 4-2 in Game 1 of the second round playoff series at Scotiabank Arena on Tuesday. Matthew Tkachuk had three assists, while Sergei Bobrovsky made 34 saves, and forward Sam Bennett had a goal and an assist for the Panthers, the second wild card in the East. For the No. 2 seed Maple Leafs, Matthew Knies scored his first NHL goal, and Ilya Samsonov made 24 saves.
The Panthers and Maple Leafs will face off in Game 2 on Thursday, May 4th at 7pm in Toronto.
* The Seattle Kraken came back after losing a two-goal lead in the third period to defeat the Dallas Stars 5-4 in OT in Game 1 of the Western Conference Second Round at American Airlines Center on Tuesday. Yanni Gourde scored from the right circle 12:17 into overtime after he secured a rebound, and the Kraken earned another huge win. The Stars' Joe Pavelski scored all four goals for Dallas in his return to their lineup after he had missed the last five games in the first round while in concussion protocol. At 38 years old, Pavelski became the oldest player ever with a four-goal game in NHL playoff history.
Game 2 between the Kraken and Stars will take place Thursday, May 4th at 9:30 pm in Dallas.
Editorial credit: Oleksii Sidorov / Shutterstock.com